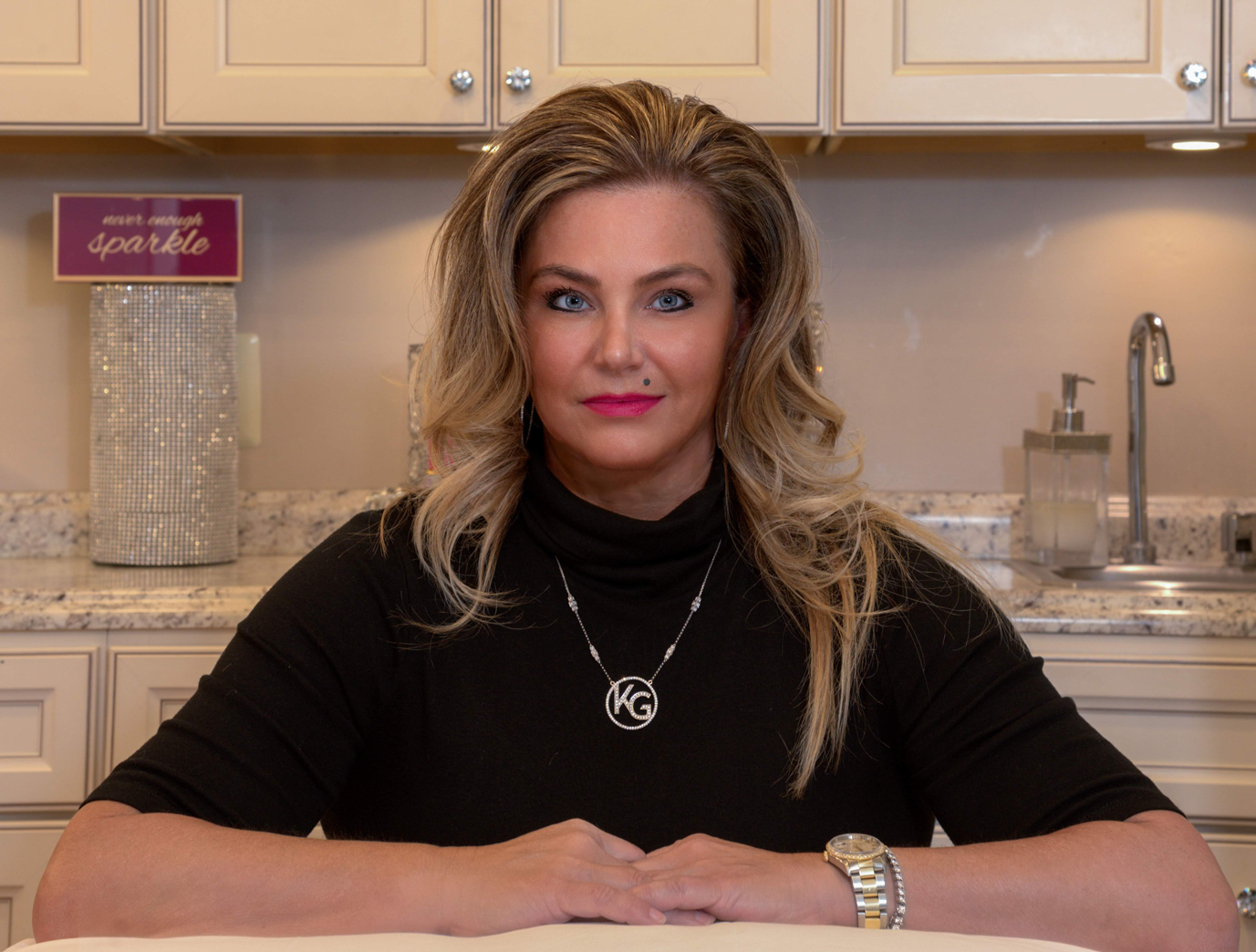 Kimberly Gider
Owner, Salon and Spa by Kimberly Gider
In 1987 Kim's story began as an average college student with a major in Child Psychology. After a year and a half Kim realized she needed something more. While deciding, Kim waitressed and excelled obtaining management positions but had a nagging desire to find her path in life.
Her future was put on hold with the devastating news of her mothers diagnosis of stage 4 Breast Cancer. Her family went through endless doctor and hospital visits, until the disease took over her weakened body. Kim's Mom died at the young age of 45 in 1988.
Devastated, Kim went into a deep depression which quickly turned into debilitating anxiety. Kim went to every doctor trying to get some relief. Along her journey she was lead to a holistic doctor, he was a savior for her. Kim slowly begun to see the light when Dr. Wagner took her under his wing to study Holistic medicine.
She had an insatiable hunger for holistic medicine and devoured everything she could get her hands on. Kim attended lectures with him. He talked about her on his radio show. Kim was beginning to find her place in the world, this is what she was truly meant to do.
After studying day and night Kim was hired at a holistic health food store, where she continued to thrive. At this point, Dr. Wagner suggested that she open her own store, And that is just what she did. Better Health and Vitamins opened in the Manayunk Farmers Market in 1987. Not long after, she was told that the Farmers Market was closing. It was then that she decided to find a piece of real estate, and include tanning with her vitamin business. Thus, Better Health and Tanning Salon was born. This accomplishment was not without its hardship. Before she opened the doors on the first day of business, Kim went bankrupt. Within days, her doctor confirmed that she was carrying her daughter, Gabriella. Things looked like they could not get any worse, but her father stepped in, and got her out of debt. This is one of the biggest blessings Kim ever received.
With characteristic perseverance, Kim decided she was going to get her esthetics license. So, with a new baby, and while running a budding business, Kim embarked on the journey of going back to school. She obtained her license.
Within three years of receiving her license, Kim was awarded with her first write up in Philadelphia Magazine in May of 2006. "What a blast!" Kim says, regarding her first write-up in the magazine. "One mention on the Philadelphia Magazine Hot List, and word spread like wildfire! Business really exploded after that."Not even a year later in January of 2007, Kim got a second write-up in Lucky Magazine. That same year, Kim's vision was finally realized when she opened her "dream spa" in Conshohocken in March of 2007. In 2009 Kim's doctor found LCIS had developed and thought it would be in her best interest to have a Full Hysterectomy to control her Estrogen levels. After a year of a hard recovery while still running her salon it was realized that her right breast had developed a large area of pre-cancerous cells. With one breast surgery after another her doctor finally said the risk factor was too high and performed a Double Mastectomy with full reconstructive surgery. It was devastating but also a relief for her not to worry about Breast Cancer ever again.
Philadelphia Magazine honored Kim with the "Best of Philly" award in 2009 for her unparalleled waxing skills. 'That was definitely my most exciting moment! Being named Philly's Best Waxer. In 2010 Kim was written up in Daily Candy for "The top 5 places to get a Bikini wax, Best of Philly "Hot List" in 2010 and 2012 for Best Waxer, Best of Montco for #1 Best waxer in 2011 and 2012, Salon Today featured her as an Expert Waxer, Google rated her Very Good to Excellent in Customer Service, and Talk of the Town also for Excellent Customer Service in 2012.
Since Kim was thirteen years old she loved the hustle and bustle of the salon life. She would have never imagined opening the salon of her dreams. Now in 2013, Kimberly's lifelong dream finally came true with the Grand Opening of "Salon and Spa by Kimberly Gider".
Our Team